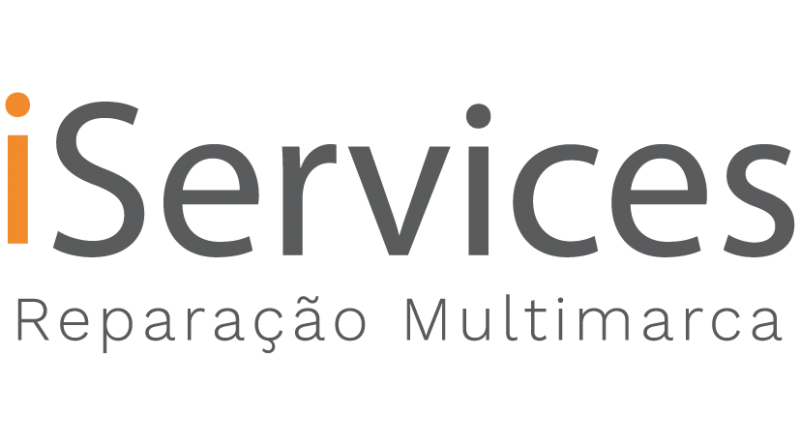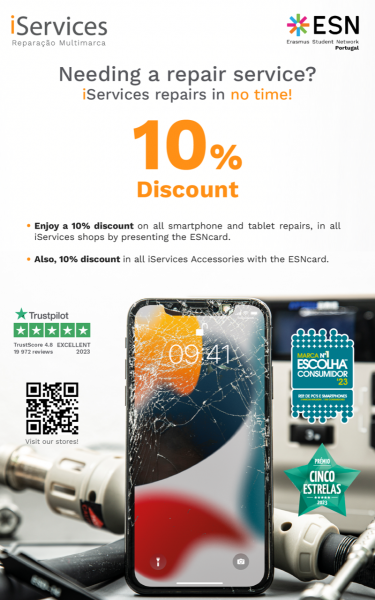 Get a 10% discount on repairs and accessories with your ESNcard
iServices was born in 2011 and is the leading company in the national market in the repair of telecommunications and IT equipment.

It is present from north to south of the country, with more than 30 stores.

iServices accounts for more than ten thousand repairs per month on multi-brand equipment (Apple, Asus, Samsung, Huawei, Xiaomi, Oppo, among others) and is also the official representative, in Portugal, of the leading drone brand in the global market, DJI.

iServices works with specialized technicians present in all stores and carries out repairs in around 20 minutes, also providing a Collection and Delivery Service at home. If the customer is not available to go to a store, iServices collects his equipment, anywhere in the country, repairs it and delivers it to the desired location. In the Lisbon metropolitan area, iServices also offers a Repair Service at Your Door. If the customer cannot come to the store, the store goes to the customer, with the Mobile Laboratory.

Repair of multi-brand devices is carried out on the fly, regardless of where the equipment was purchased. At iServices, all repair services have free diagnostics and a warranty equal to or greater than 2 years.