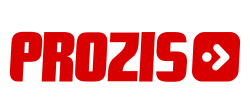 ESN Portugal made a partnership with Prozis with the objective of promoting, and rewarding, healthy routines and behaviours.
Prozis is an internet-based Portuguese company in the sports nutrition retail sector. Its focus is on providing high-quality products to enable people to exceed themselves.
Using the code "ESNPT" you get a 10% discount on every product on their website.